About the Teachers
SCIENCE
Mr Mohd Amir
Mr Amir was a former student from Raffles Institution and Raffles Junior College and specializes in teaching Secondary Maths and Science for both the Express and IP streams. His ability in breaking down and delivering complex key concepts for easier understanding has  been  well received by his students. 
Highly passionate in the holistic development of his students, Amir is one of Paideia's tutors who has helped more than 75% of his students achieve A grades in their subjects.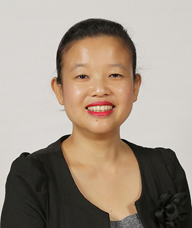 HUMANITIES
Our humanitites team is led by Mrs Jacqueline Chua [M. A., B. A. (Hons), Post Graduate Dip (Ed)]. She was a former Head of Department in Raffles Institution where she taught Geography for 15 years. More significantly, she taught in the Raffles Academy (Geography) which only accepts the top 5% of students in Raffles Institution.

English Literature will be taught by our tutor who holds a PhD in English, was an Asst Prof at NIE, a former teacher at Raffles Institution (English and English Lit) as well as a middle and high school teacher in the USA (Language Arts).

History will be taught by our tutor who graduated from Cambridge, UK. She was also a former teacher from Raffles Institution where she taught History for 5 years.
Secondary 1 Science and Humanities Headstart Programme
Get A Headstart And Be Ready For Sec 1 With Our Science And Humanities Programme.
Conducted by a stellar line-up of tutors, this programme will ensure that you are ready for all the new subjects in Secondary School!
Subjects Covered:
Physics

Chemistry

Biology

English Literature

Geography

History





Physics and Chemistry Booster For 2019 Sec 4 Students

Take this time to consolidate your Physics and Chemistry knowledge and be prepared for the all important O-levels in 2019.